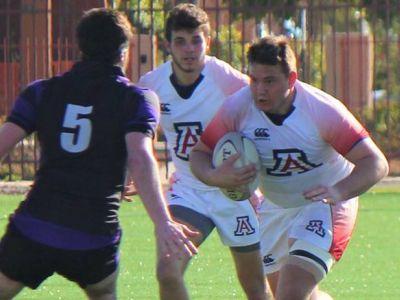 Mason Pedersen
Tighthead Prop
Hometown: Long Beach, CA
Height: 5' 11"
Weight: 250
University of Arizona's Mason Pederson attended Mountain Vista High School in Highlands Ranch, Colorado.
In 2016 as a sophomore, Pedersen agreed to a contract with PRO Rugby San Diego, a member of the US Professional rugby competition.
Also in 2016, the tighthead prop was featured for the USA Under-20 team in Zimbabwe, helping the Eagles to a fifth place finish at the Junior World Trophy.